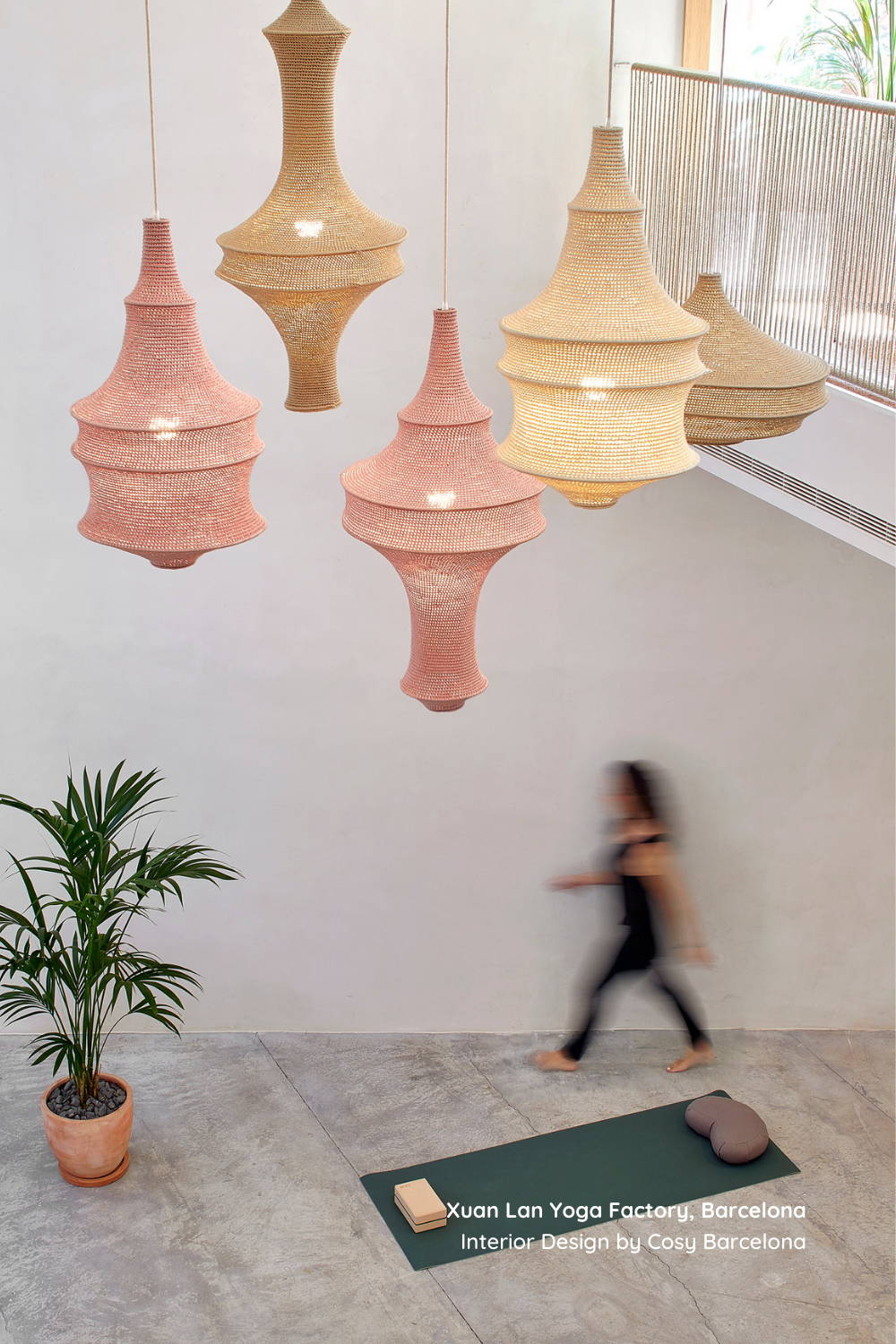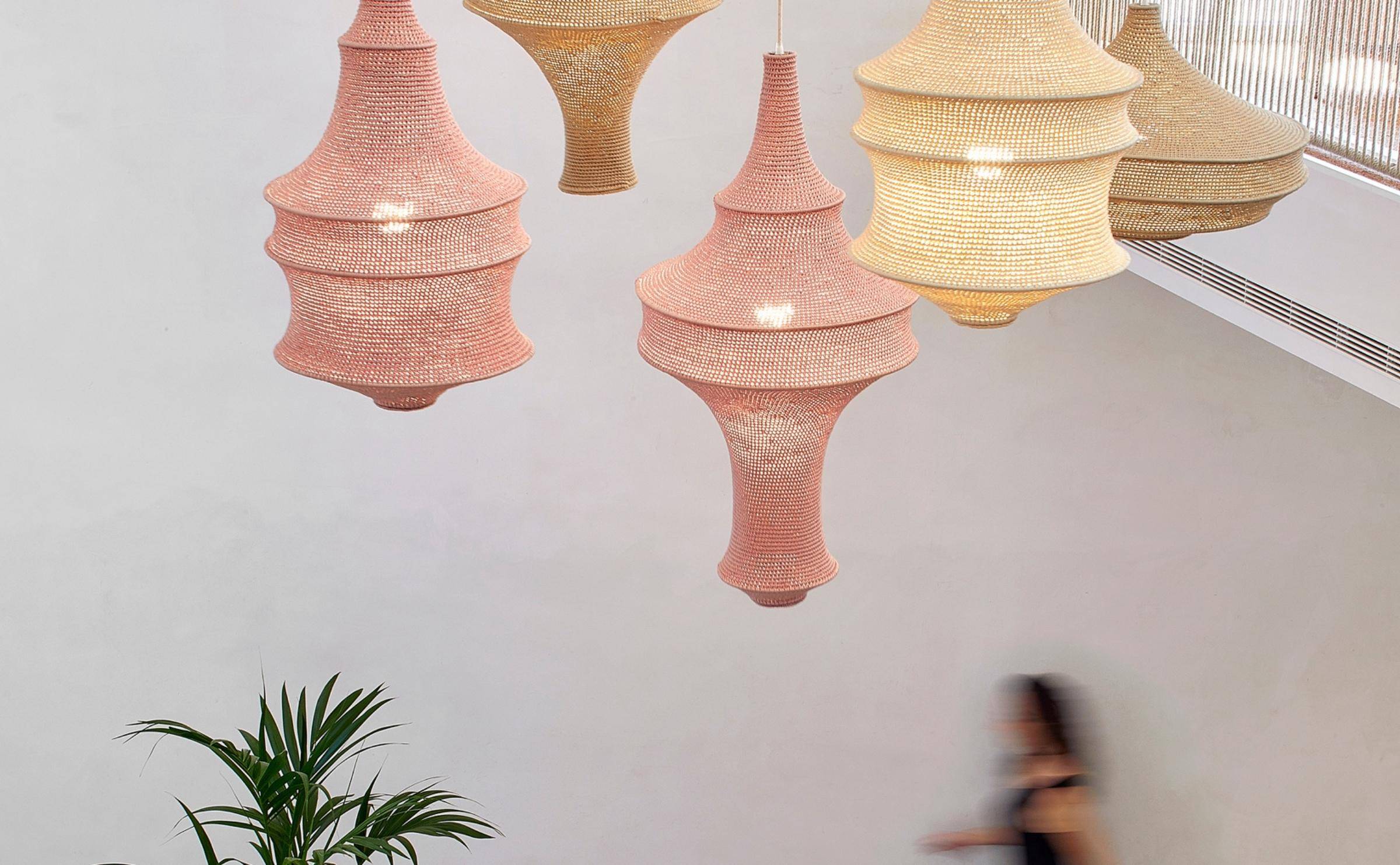 Seven Saints Crochet Lights
Exotic Statement Lighting
To many locals, Marrakech is also known as the City of Seven Saints. This name refers to seven men of historical, religious and spiritual significance who's tombs in the Medina have been destinations of religious pilgrimage since the 17th century.These seven men, said to be blessed with incredible wisdom, shone in their time as beacons of guidance and spiritual enlightenment. Paying homage to these men, our Seven Saints Crochet Lights are created in seven glorious models of divine shape and splendid proportion.
Each pendant is handcrafted by women in a small village community near Marrakech. By partnering with these women we aim to keep their traditional skills alive and create a brighter future for them and their families.
Scroll down for more info and to order

⌵
Like all of the products we design and create, our Seven Saints Crochet Lights marry traditional Moroccan materials and techniques with a contemporary sensibility. They are designed to look good, but they also do good. We like to think of it as 'style with substance'.
Our crochet lights (jewellery and objects) are handcrafted by a community of women in a small village on the outskirts of Marrakech. Making our products gives these women the opportunity to extend their skills and the potential to generate much-needed additional income. The benefits are clearly much more than just financial, as their sense of purpose, hope for the future, and connection to a bigger world has also grown. As the demand for our crocheted lights has grown, we have been able to train more women so that the benefits to the community reach even further. It is quite amazing to see our crocheted lamps, created in a humble village in Morocco, hanging in designer hotels, restaurants and homes around the world.
Our team of Moroccan artisans is at the heart of Hamimi - they bring life to our vision.

⌵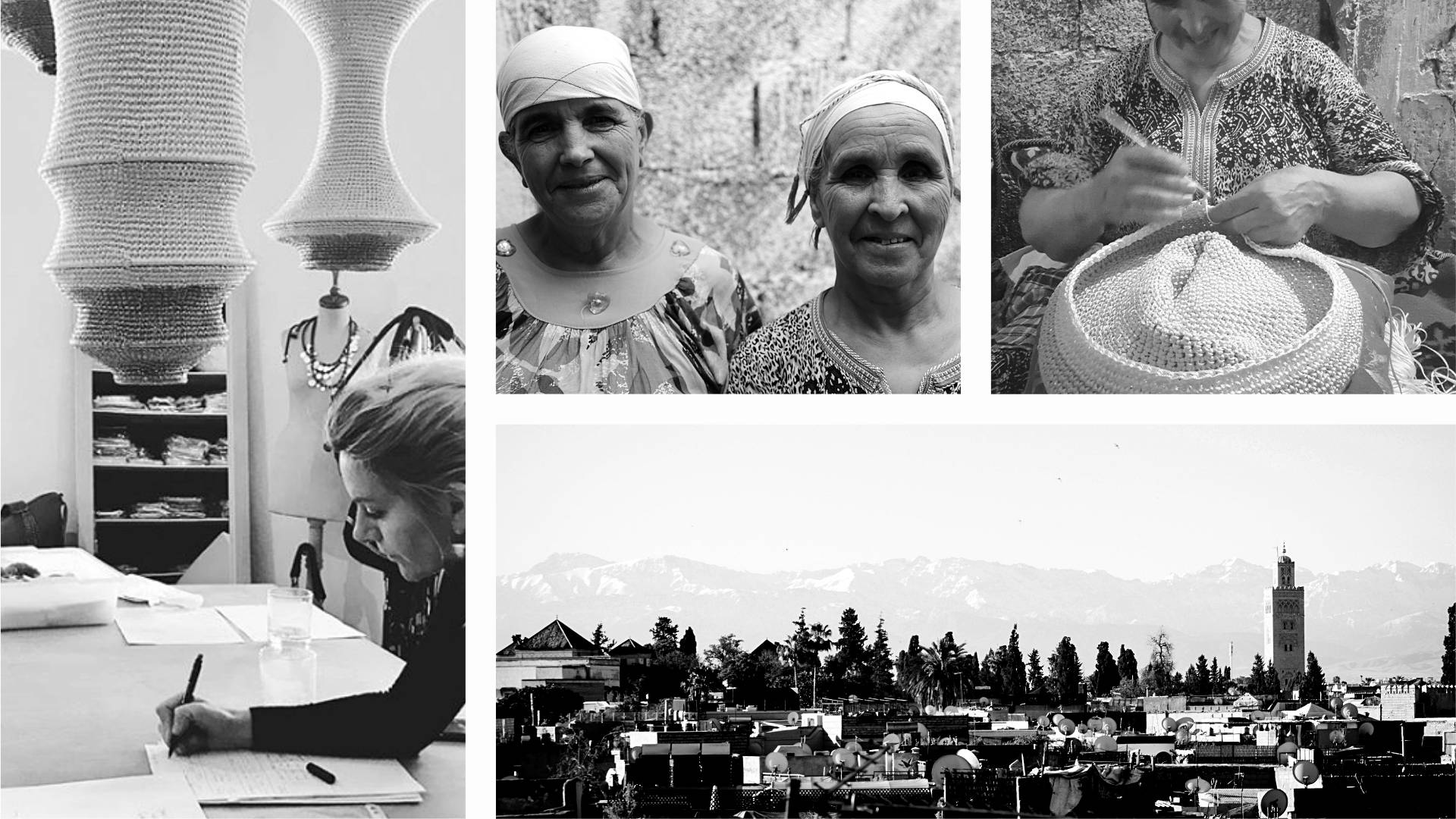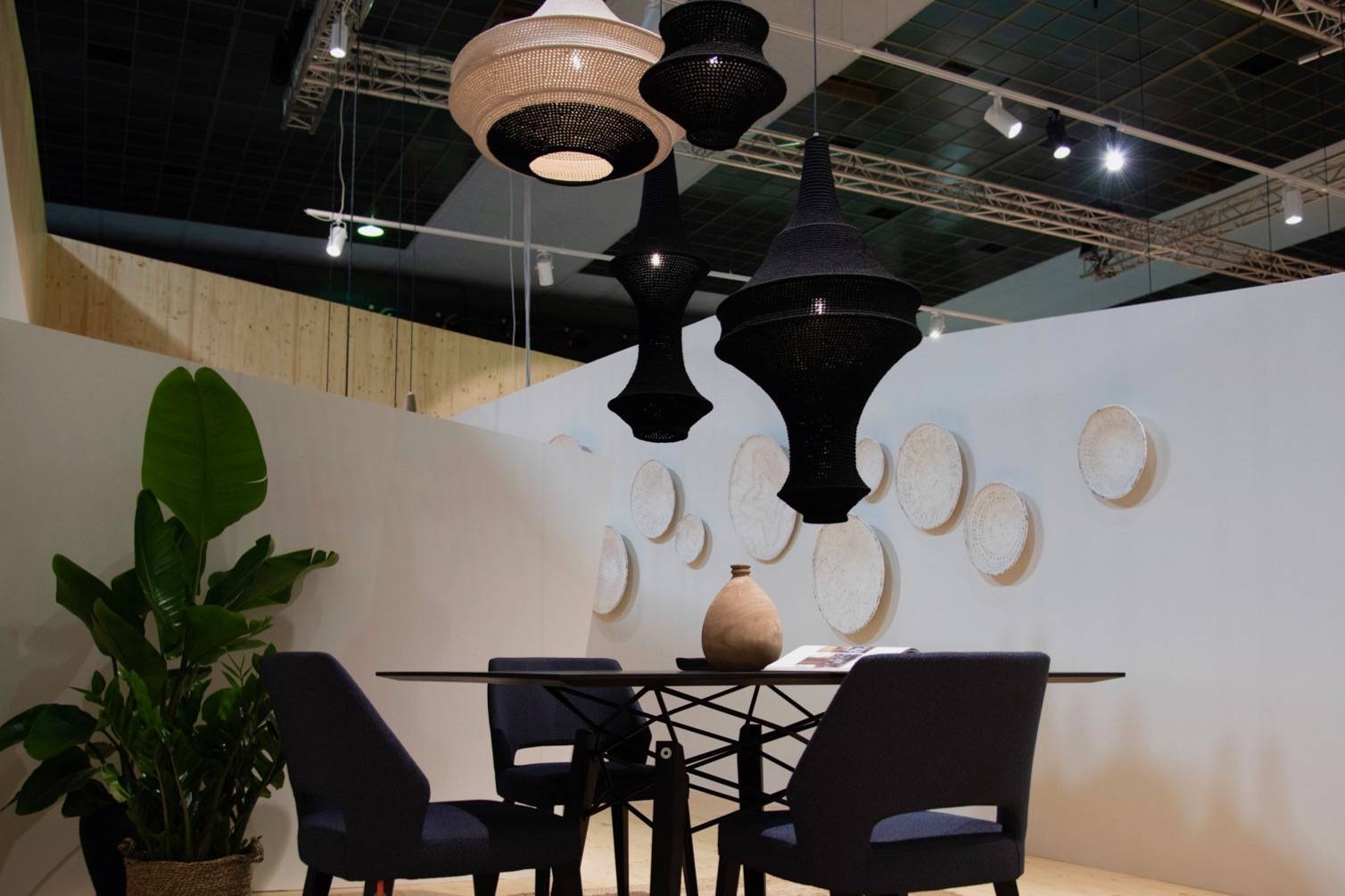 " Make it simple, but significant. "
- Don Draper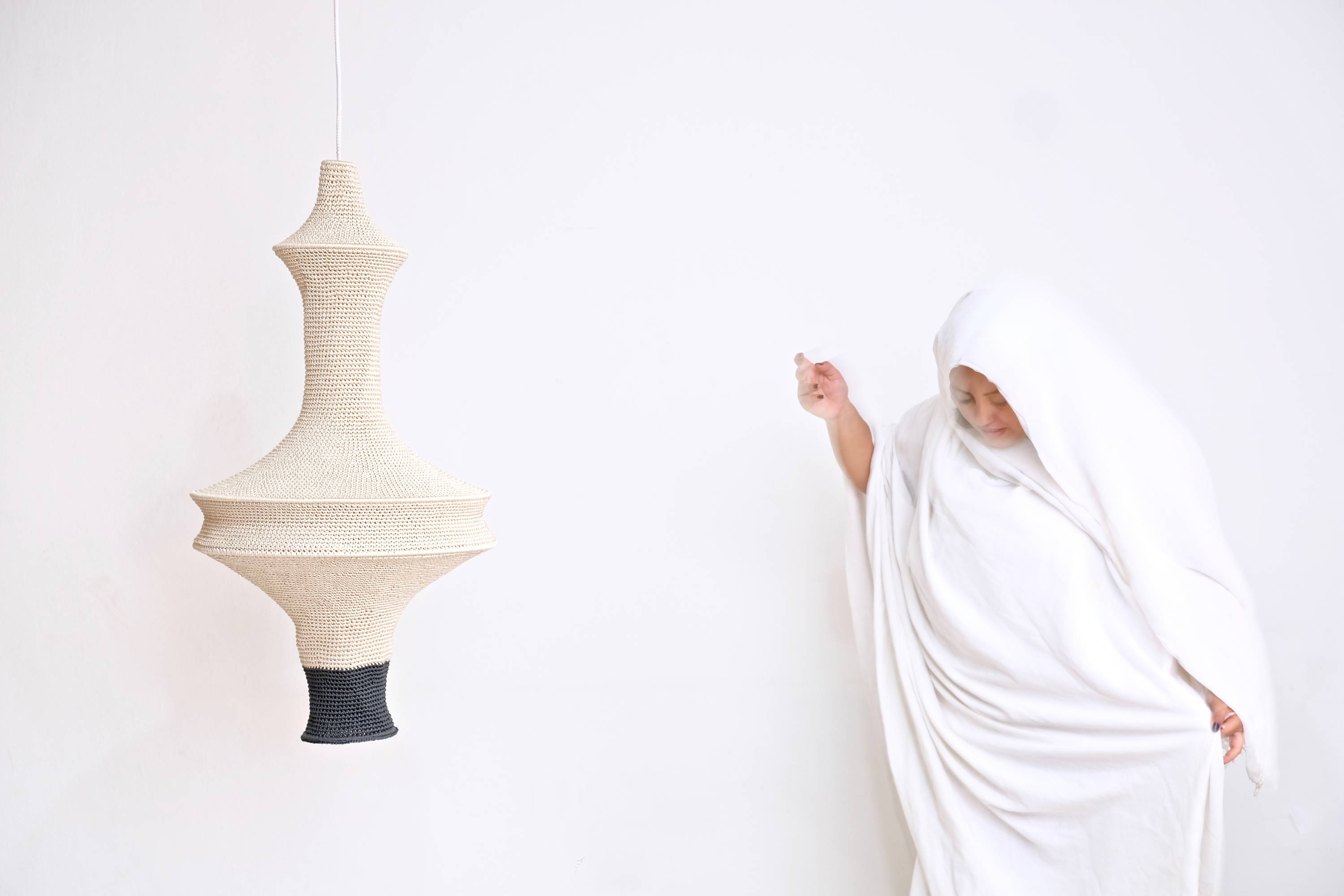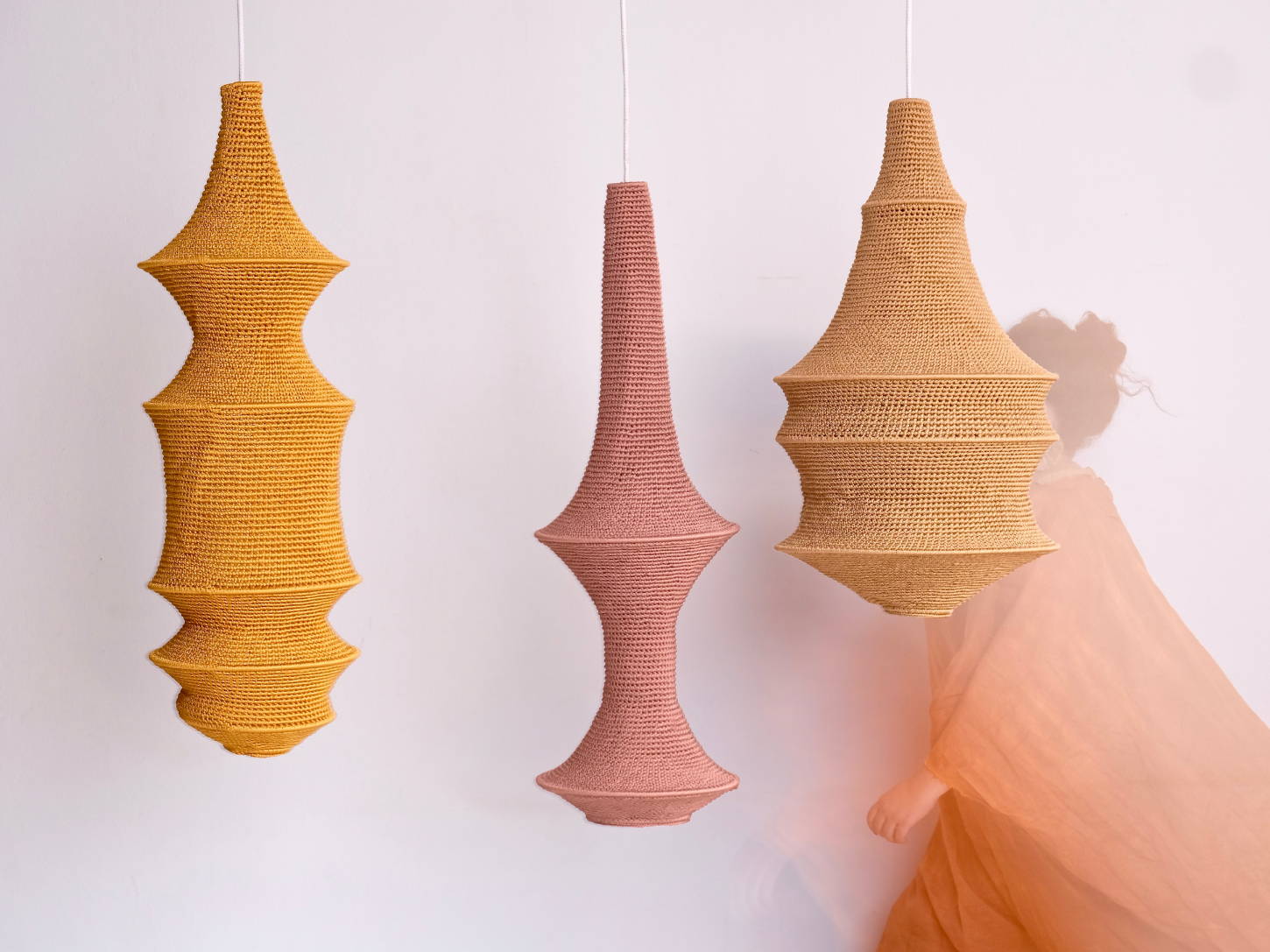 " Colour is my day long obsession, joy and torment. "
- Claude Monet
Each crochet pendant is handmade using silky viscose 'kitan' thread, a textile traditionally used to embellish Moroccan Kaftans.
Our current colour collection is inspired by the diversity of Morocco, from its earthy landscapes, vibrant cities, coastal villages, fragrant spices and dark desert night skies.

With 16 standard colours from which to choose, there is a colour or combination of colours, to suit almost any interior setting or style. Each model is available in either 'One Colour' or 'Two Colour' formats. With the Two Colour format, the second colour is in the bottom section starting just below the lowest ring.
Custom colours may also be available upon request.
Colour sample kits which include the actual thread we use for all 16 standard colours are available to order below.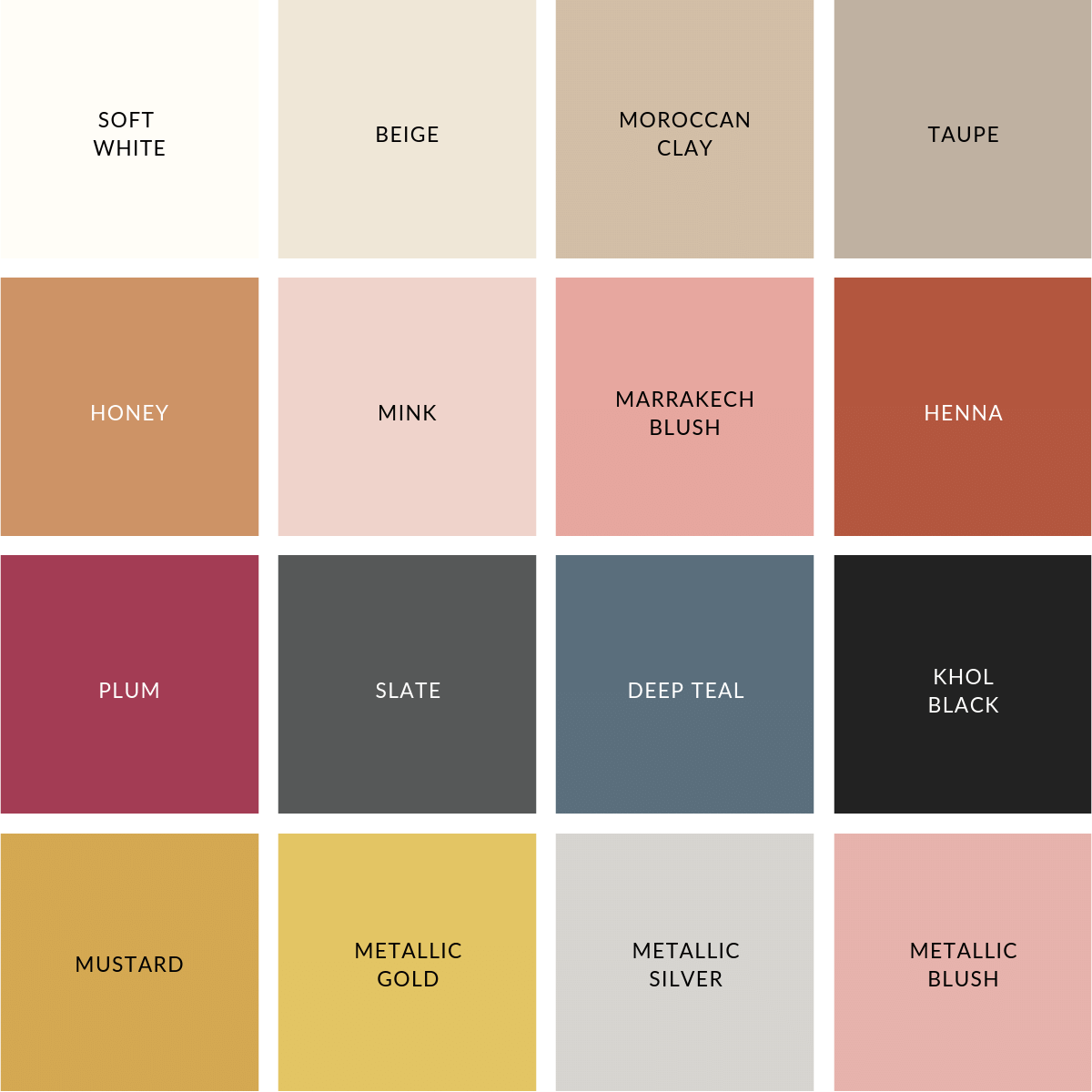 Not sure which colour or combination of colours will work best in your space?

Our colour sample kits include the actual thread we use to make our lamps, in the 16 standard colours that we offer. You can touch, see and play with the colours together to create your perfect palette.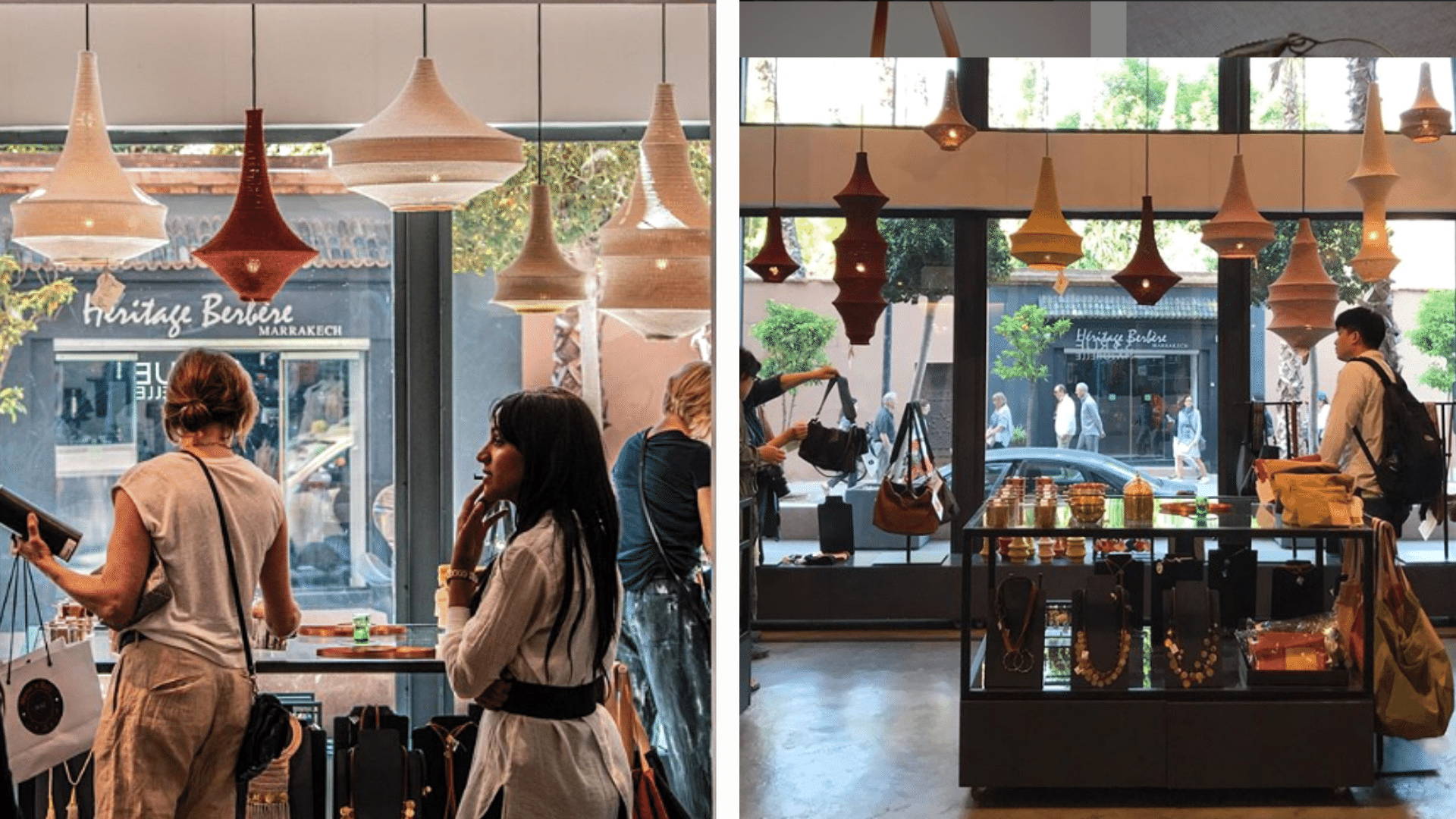 1. Simply select the model you would like from the 7 individual pendants below.
2. Select your top and bottom colours from the drop down options. If you want just one colour, simply select the same top and bottom colours.
3. Complete the shipping details and payment at checkout. We offer safe and secure international payment via PayPal. If you don't have a PayPal account, you can also use a credit card to pay through PayPal. Just let us know if you need any help with this.
4. Once we receive your order, we will schedule it into our production program and get back to you with the expected lead time. Timing will depend on the size and quantity of pendants you have ordered along with how busy we are at any time. Orders for just one or a few pendants are typically made and on their way within 1-3 weeks. Just let us know if you need your order sooner and we will do our best to accommodate.
5. Your completed pendant/s is safely flat-packed and sent worldwide via DHL Express. Worldwide shipping is free for orders over US$200.
6. Receive your pendant/s. Installation instructions are included in the package. They are to be installed by a qualified electrician. As an original work of art, each pendant is individually numbered alongside the name of the artisan that made it.
ANY QUESTIONS ?
We are here to help.Simply email: hello@hamimidesign.com and we'll get back to you very soon.

⌵