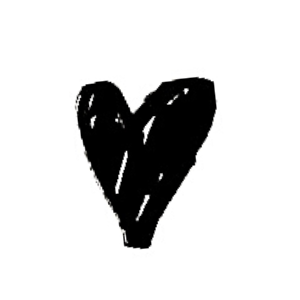 Marrakech (and Hamimi) Amid the Covid-19 Lockdown
The last few months have been a strange and frightening time for people all over the world. The Covid-19 pandemic continues to affect our health, communities, livelihoods and so much more. Yet it is forcing many of us to slow down and hopefully we can all use this time to focus on what is truly important; to be present and calm, to be kind to others and to our planet. 
 Here's a look at Marrakech amid the Corona induced lockdown.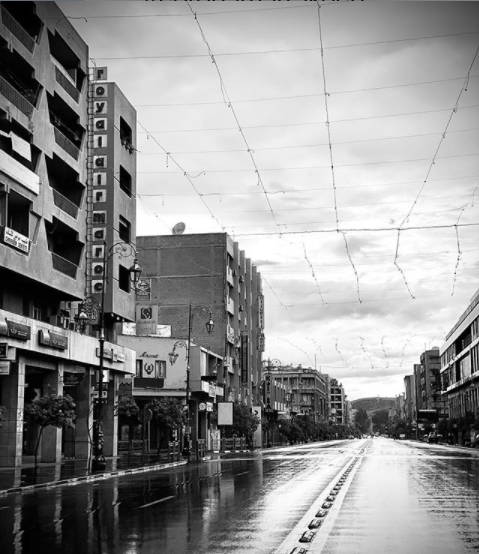 A Strong Government Response 
I think most people here would agree that the Moroccan Government has managed the situation very well, acting quickly and decisively in order to minimise the potential impacts of the pandemic. 
A State of Health Emergency and strict lockdown measures were declared on March 20, when the number of confirmed Covid-19 cases was still very low. The Government implemented a comprehensive multi-language communication strategy to keep the public well informed. International borders have been closed, all unnecessary movements and activities within the country suspended, temporary hospitals with ICU facilities were quickly created in the main cities, face masks are mandatory, schools and mosques are closed, special papers are required just to leave your home and the military and police are visible on the streets to enforce all of the restrictions.
Marrakech. A City in Hibernation
The chaotic Marrakech streets we all know and love (and that sometimes drive us nuts) are now eerily silent and empty. There's no traffic, the souks are locked and the famous Place Jaama el Fnaa is all but deserted. The photos and video below capture the Red City in hibernation. 
Video: The empty streets of Marrakech during confinement.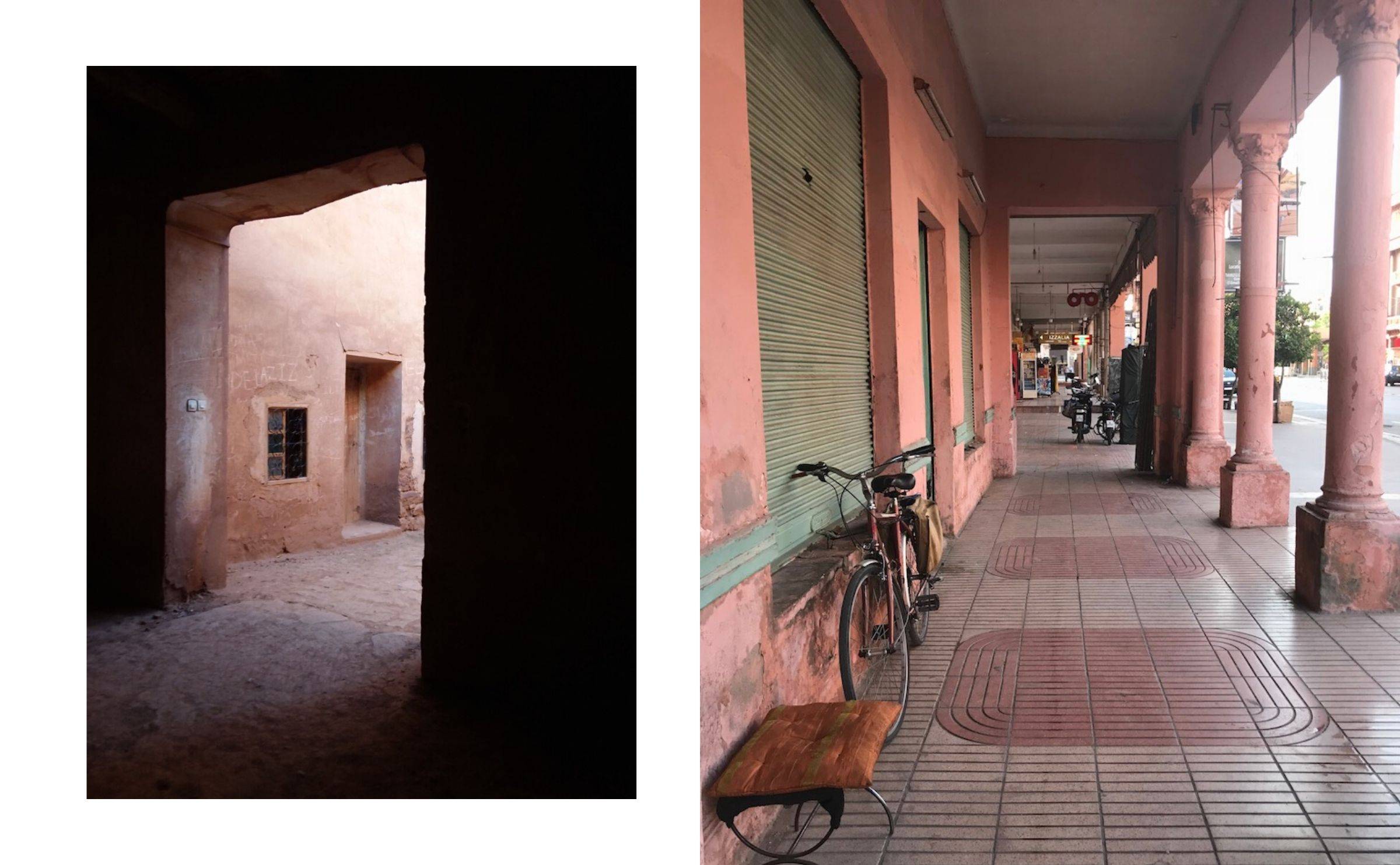 "When written in Chinese, the word crisis is composed of two characters - one represents danger, the other represents opportunity"  
- John F Kennedy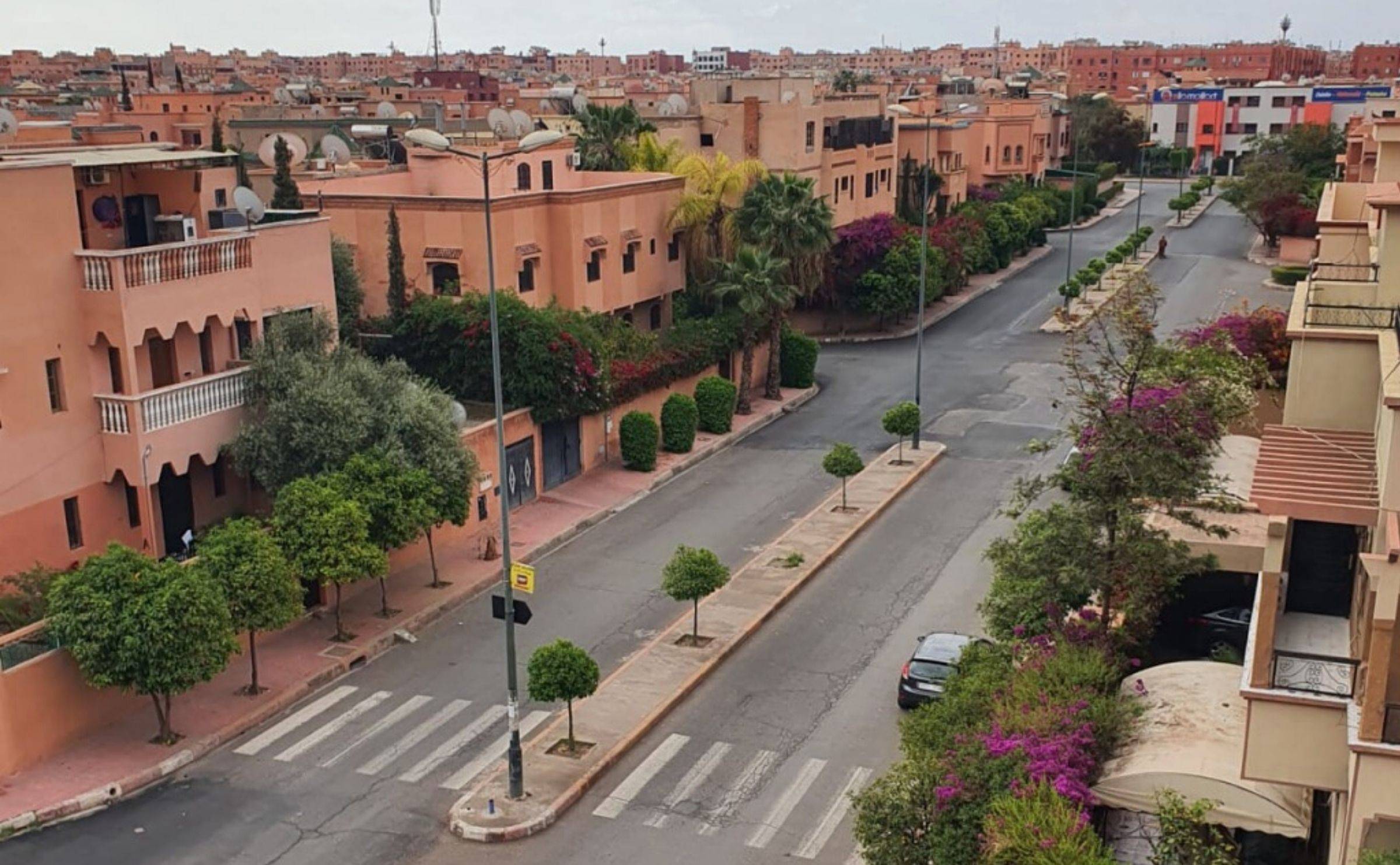 The view from the rooftop terrace above the Hamimi design studio., 
Hamimi. Making the Most of Hibernation
We are determined to make the most of this forced slow down. We are treating this time as an opportunity to relax, recharge and be creative. After all, inspiration and ideas often come when your mind is clear, calm and present.  
Just some of the new things we are working on now include a range of luxe hand-cut jewellery, rich woven leather bags, crochet cushions and leather lamps. These fruits of isolation will be available online in the coming months.

Rebecca, her husband Larbi and son Souli, relocated from their apartment in Gueliz to the building Hamimi shares with Larbi's art studio and gallery  (@larbicherkaoui) . It's meant they have more space and can all keep productive. Like many parents around the world, Rebecca is juggling home schooling and work, but she has a little extra time to rediscover the pleasure of painting, something she has always loved but often put aside for lack of time.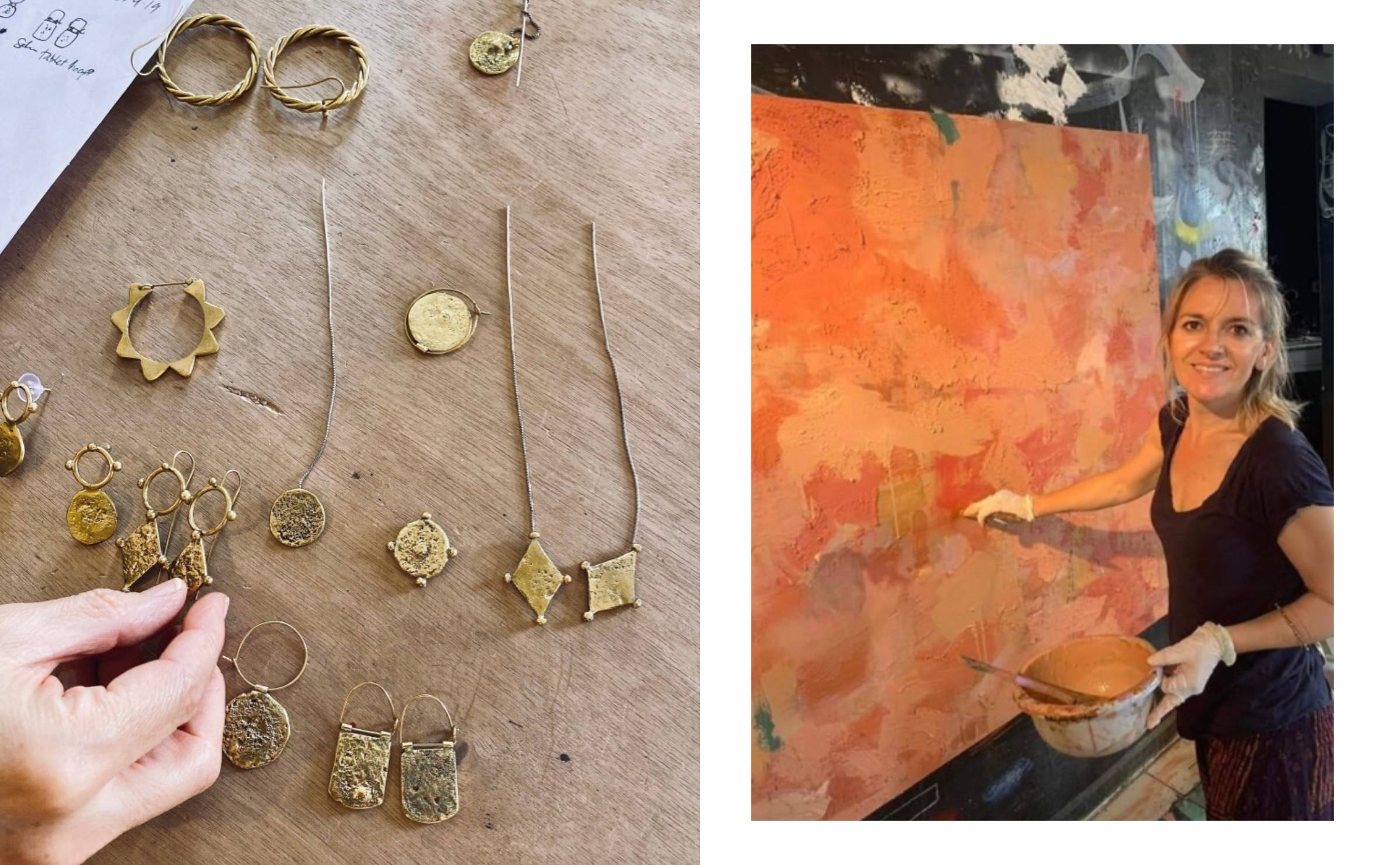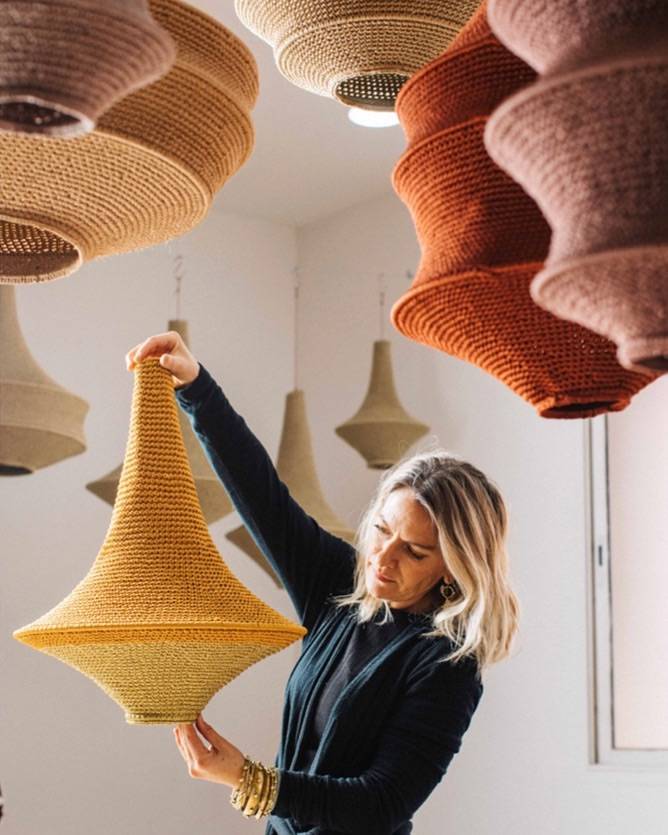 Rebecca in the Hamimi design studio, Marrakech
On the other side of the globe in Brisbane, where restrictions are not so strict, Alex is keeping staying busy with new website ideas and focused on new strategies and visions for the future, which he shares during long WhatsApp chats with Rebecca. He's also enjoying his family life as well as jogging, cooking, reading, listening to music (KCRW Eclectic and FIP), etc.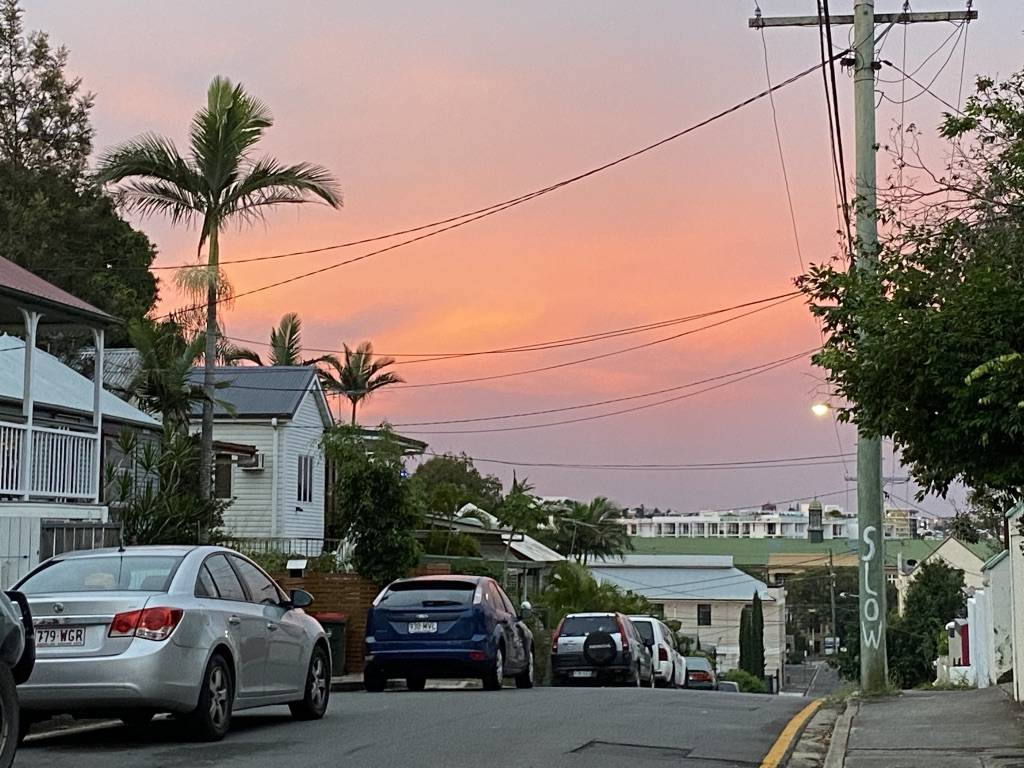 West End, Brisbane, where Covid-19 restrictions are not so strict. 
Back in Marrakech, I (Sarah) am at home in my riad in the Medina, taking care of Hamimi administration and writing future blog posts, but also practicing yoga and meditation, reading and studying and rediscovering the pleasure of Italian cooking.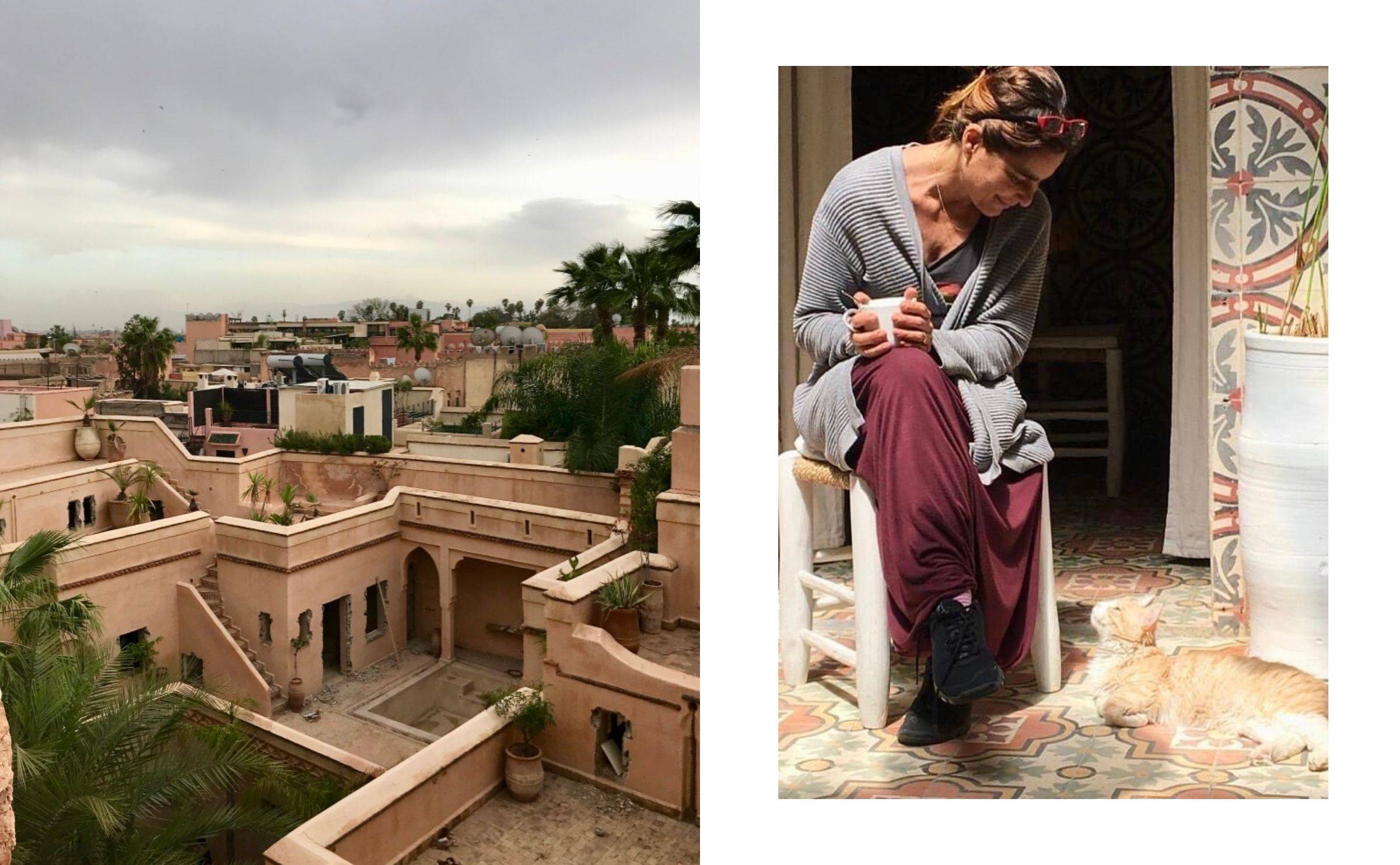 In the village where our crochet lamps and jewellery are made, Fatiha and Loubna who also usually work in the Hamimi studio are working from their homes along with the artisan women who are continuing to make our crochet lamps and jewellery. They are also using this slower time to work on new samples and prototypes for some of our new designs. It's important that we maintain Hamimi production moving, so that we can keep our artisans employed during this uncertain time for all.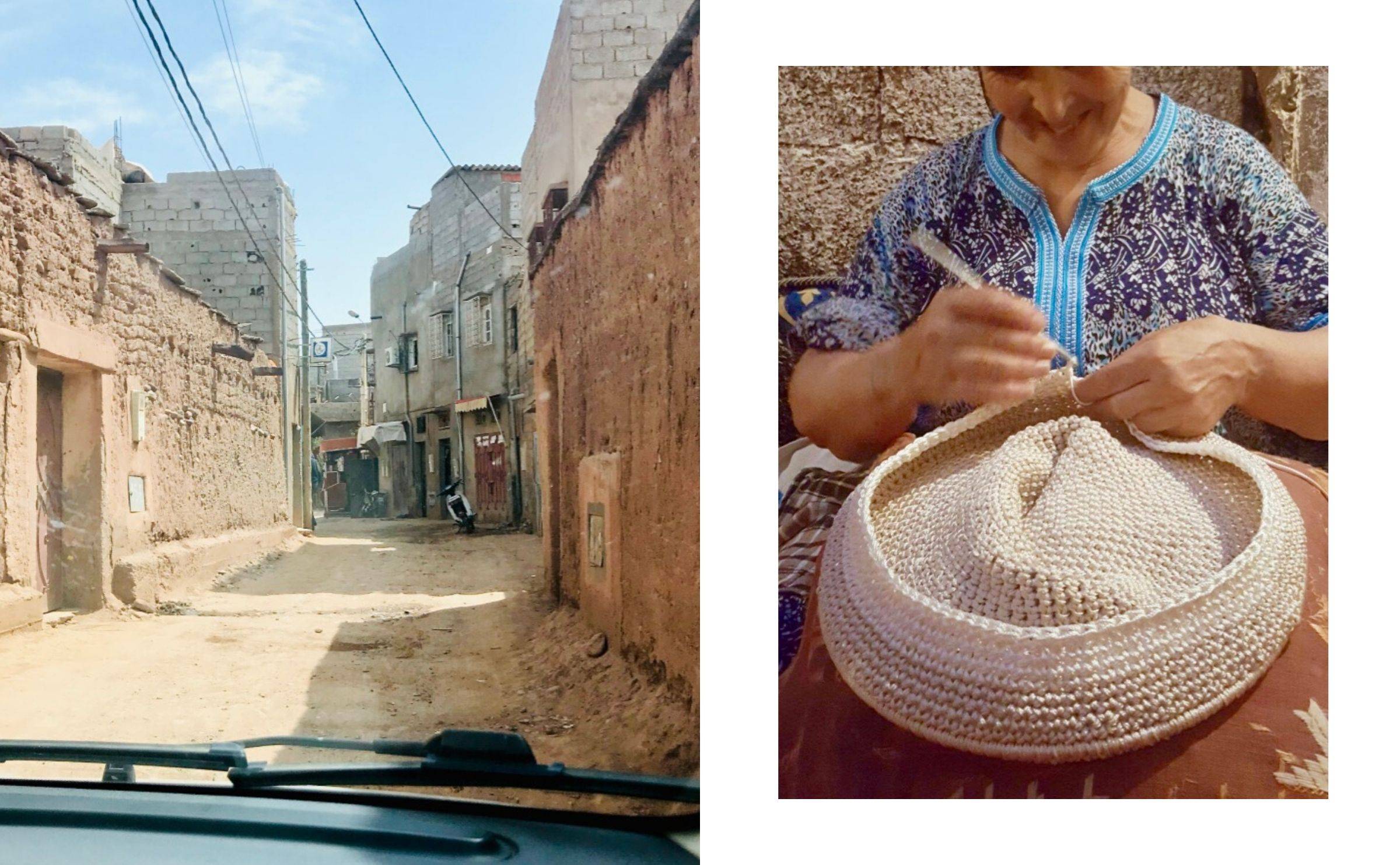 Also, we thought that it would be wonderful for each of us discover and learn something new from this experience, something to bring into our lives and continue to cultivate even when normal life returns. It could be anything that enriches ourselves and/or others and makes this time fruitful. Maybe - learning a new language, dancing, playing an instrument, making jigsaw puzzles, baking, making jam, starting to read, painting, growing your own herbs, building a website, writing, playing chess, listening to music, turning off the TV, studying philosophy, playing scrabble, taking up yoga or meditation - something that can make us say: "Oh, that Covid-19 quarantine, at least it was when I discovered …" 
Stay safe, stay well, stay positive 
The Hamimi team xx 
 Finally, may we suggest ...
A couple of suggestions for your lockdown listening and viewing pleasure. 
Listen  🎧
STARMAKER .
Honey Harper
Lush, cosmic country music for people that don't know they like country music. 
"Arranged with exquisite care, not a swooning backing vocal, Gram Parsons echo or Brian Eno-influenced synthesiser out of place." 
- Mojo Magazine
Watch  ▶︎
UNORTHODOX .
Netflix 
This excellent four-part mini-series follows the religious rebellion of 19 year-old Esther as she escapes from her strictly traditional husband and family in Brooklyn's to fly to Germany with just a passport and some cash.
Highly recommended.